Executive Committee
Terms run from January 1, 2014 through December 31, 2014.
---
President: James Summers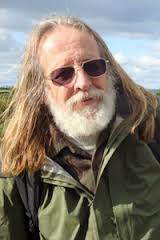 A founding member of San Diego Veterans for Peace, James Summers served in the US Navy Hospital Corps from 1973 to 1977 during the final years of the Vietnam War. He has recently retired from teaching in Solana Beach School District, and from his formal advocacy for students and teachers through his union activities at the local and state level. Jim lives in Solana Beach with his wife, Winnie, and takes great pleasure in his children and grandchildren. He says that the children he raised, the children he taught, and his grandchildren are the real reason he is dedicated to working with Veterans for Peace to end war.
---
Vice President: Ed Fox
Bio coming soon.
---
Secretary: David Barrows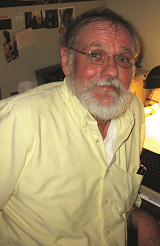 David is a founding member of the San Diego Chapter of VFP. He recently retired from full-time teaching at Point Loma Nazarene University. David enlisted in US Army at age 17, and remained for six years, serving overseas in both Germany and Korea. Although officially a "peace time veteran" American servicemen were dying in Vietnam before he was discharged.
---
Treasurer: Gary Butterfield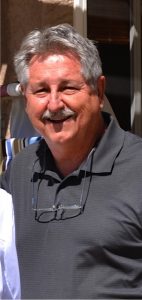 Ever since I was captured by the US Army during the draft of 1967 I have realized that violence and war are choices. Being a member of the San Diego Veterans for Peace allows me to join with others to multiply our effectiveness in spreading awareness to the evils of all wars.
---
Member: David (Dave) Patterson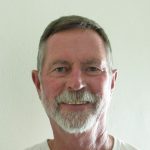 Past President, Executive Committee. Hailing from Ramona CA, Dave was a Air Force Weapons Control Systems mechanic, 1971~1975 including 6 months in Thailand during the Vietnam war. Dave spent another 2 years in the active reserves on Special Operations helicopters. After schooling Dave worked in the military industrial complex for almost 20 years on weapons systems for the Navy, ship overhauls and network training systems. Dave joined VFP in 2004 after the invasion of Iraq, shocked that we were repeating Vietnam. Dave is currently working on several projects including fighting Islamophobia, No Drones, Compassion campaign and the No Miramar Air Show.
---
Member: Jim Brown
Bio coming soon.
---
Member: Gil Field
Gil Field served in the US Coast Guard as a Public Works officer from 1970-1974 as was stationed on Governors Island in New York harbor. From 1974 until his retirement in 2006, Gil was a civilian Contracting Officer for the Space and Naval Warfare Systems Command in Crystal City, VA and later in San Diego. Gil is a past president of the San Diego chapter and serves currently as the Director for Communications of the chapter.
---
Member: Jack Doxey
Jack is an Army combat veteran from the Korean War. He served in Korea in 1953 with the 7th Regiment, 3rd. Infantry Division. He retired from the Hewlett Packard Company in 1991. After retirement, Jack owned and operated a management consultant business.