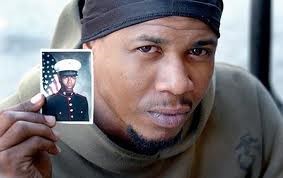 They sleep under bridges and hide in vacant door ways. We once armed them and told them to: Defend Us. Once home they became: Homeless and Defenseless Our Government's Response: We're waging new wars And you're no longer needed. You can make our day by moving out of our way.
Why Have a Homeless Veterans Work Group?
The homeless situation continues to worsen in the United States. Approximately 30% of all homeless are veterans. More soldiers are returning from Iraq and Afghanistan and many of them are suffering from post traumatic stress disorder (PTSD), traumatic brain damage (TBD) alcoholism, moral fatigue, drug abuse and depression. In most cases these maladies are artifacts from the horrific events they witnessed during their tour of duty. Read more...